Many students can showcase their talents at high school talent shows. One of the finest ways to gain notoriety among peers is to perform in front of the entire school, despite the fact that some students may feel a little awkward about it.
A young boy named Brett Nichols surprised his peers, professors, and everyone else who witnessed him rock the stage by dancing to the late Michael Jackson's song "Billy Jean." It's amazing how accurately a teenager can imitate the classic dances. Brett overcomes gravity as "The King of Pop" himself.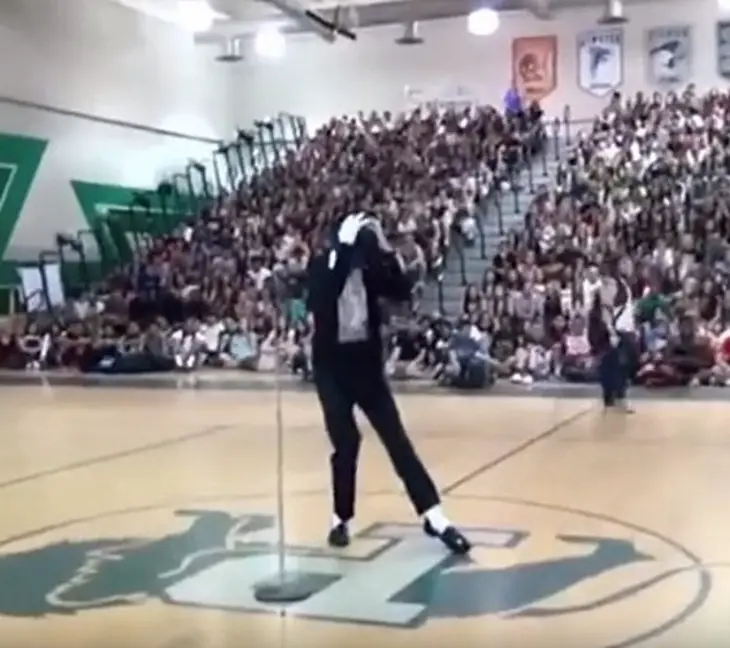 The crowd goes crazy watching the fantastic dancing skills thanks to the stunning choreography. As little Brett enters the stage, the audience can't stop clapping. His attire—a black suit, a black hat, a white shirt, and white socks—adds to the effectiveness of the entire performance. This young man performs a Michael Jackson impression while dancing to the music.
It's amazing how effortlessly he completes the routine and how it appears that he is flying instead of touching the ground. He'll be perceived as having done this a million times before. He is that good, after all.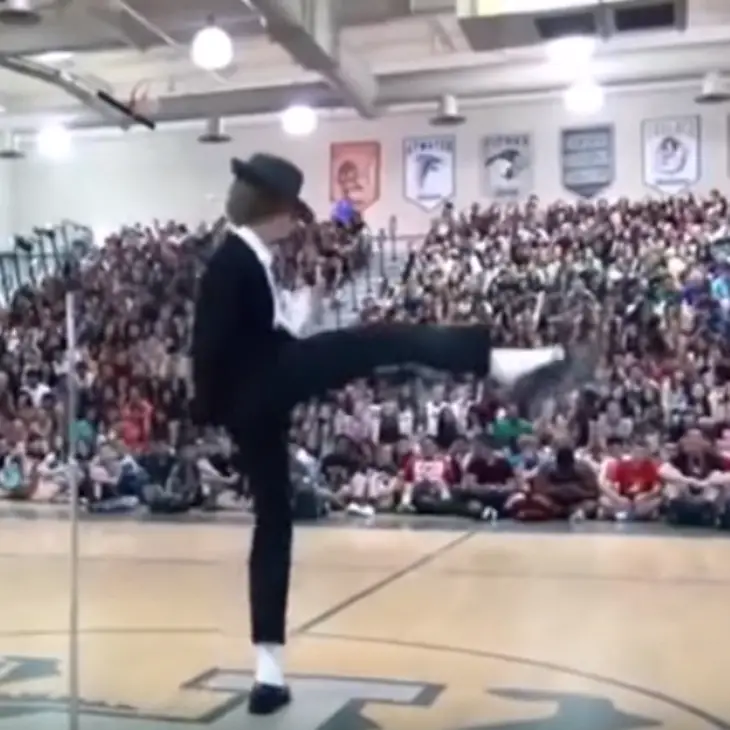 Millions of people have watched the footage of Brett's bizarre dance abilities and concur that the moonwalk he breaks out into is not something we see every day. To master those moves, courage is just as important as talent.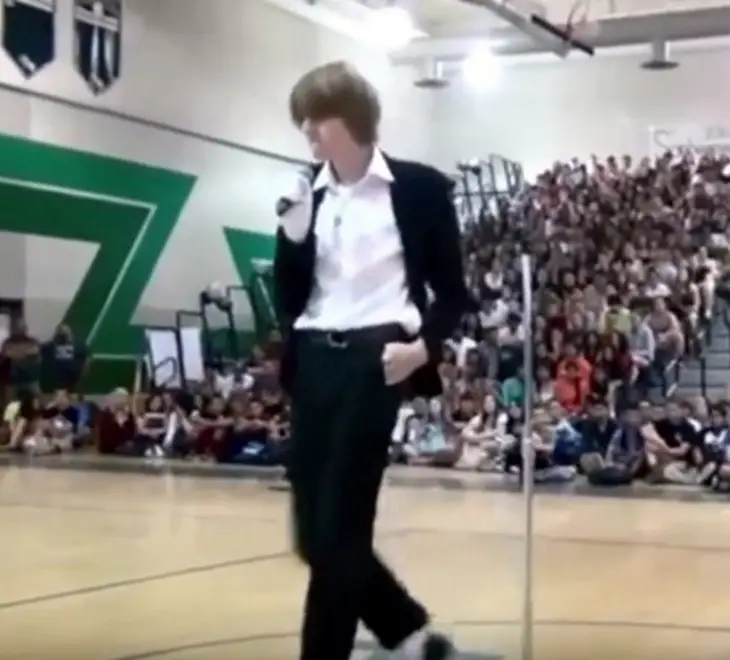 After his initial appearance at Pitman High School in Turlock, California, Brett was able to showcase his talent on The View on NBC, CNN, and ABC News. Additionally, he has toured with Michael Jackson tribute groups.
It's extremely moving how, while not being physically present among us, Michael Jackson's presence can still be felt through his songs and those like Brett who find inspiration in his work.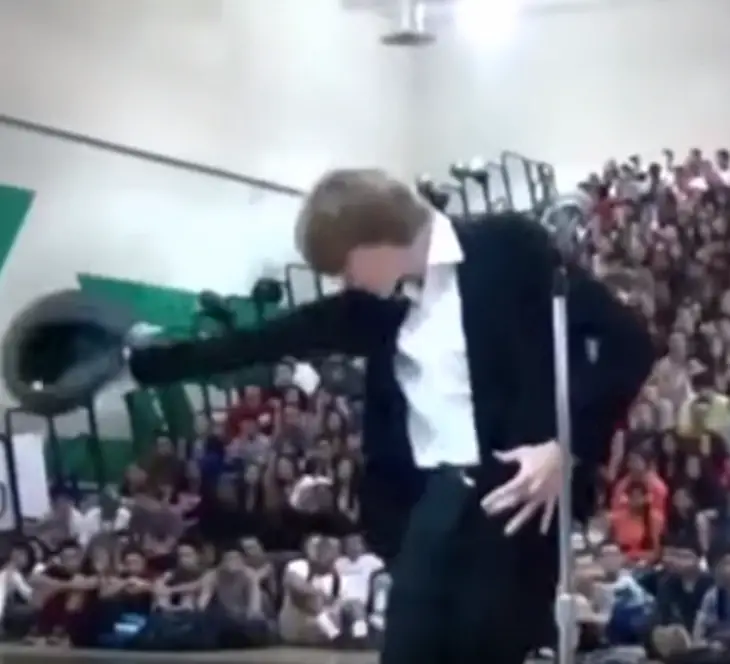 You will undoubtedly be in wonder after watching this young boy's astounding performance in the video below. Such maneuvers demand extraordinary dancing ability to execute.